CYMA Greek Taverna Launches its New Exciting Menu!
When it comes to Greek cuisine, Cyma Greek Taverna remains a favorite among food enthusiasts and diners looking for a unique gastronomic adventure. Now, after more than 10 years of delivering that one-of-a-kind OPA moment to delighted guests, Cyma is the Greek food experience a notch higher with new dishes, better-quality homegrown ingredients and flexible serving options.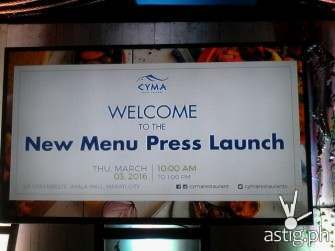 In the same way Cyma introduced the Filipino diner to Greek cuisine, the restaurant is bringing an all new set of offerings guaranteed to enthrall food lovers everywhere. From appetizers (Mezedes) to desserts, the new offerings of Cyma are set to capture every food enthusiast of all ages. With new salads and main dishes to try, there is something for meat and non-meat lovers alike.
Here is a view of what Cyma is offering right now:
Starters:
Dips with Homemade Pita (classic tzatziki, pine nut melitzanosalata, htipiti, taramosalata and Kalamata hummus)[So many flavors to choose from!]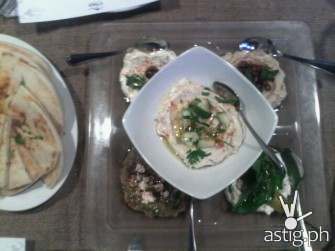 KRII Vegetarian Sampler Mezedes (Olives and feta, roasted peppers, watermelon and feta, roasted beets skordalia and dolmadakia – rice wrapped in grape leaves)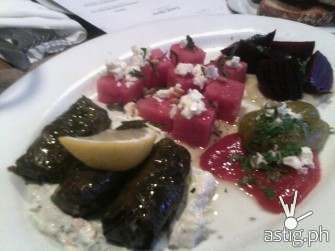 Dakos (Cretan ruck, tomato, feta, capers, oregano, olives, EVOO)[The way they treated their tomato is just palin magic! It is sweet!]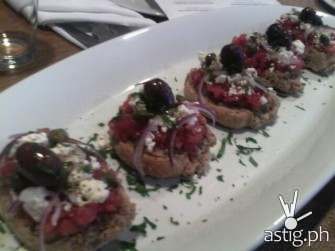 Mezedes Tis Oras (seafood appetizer platter – baby scallops, calamari, octopus, shrimp and clams in garlic herb EVOO)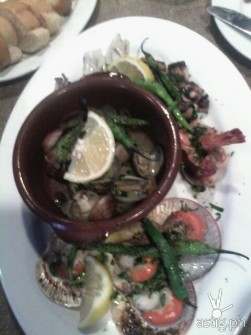 Saganaki with Figs (friend kefalotiri with peppered fig jam)[If you are a cheese lover, then you will love this dish!]
Salads:
Watercress Salad (fresh watercress, bleu cheese, sweet pears, walnuts and romaine in light summer vinaigrette) [A light refreshing salad that prepares you for the main dish]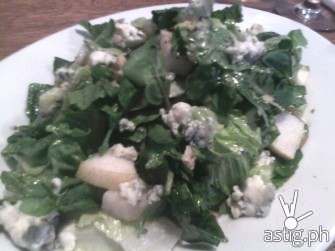 Fried Calamari and Black Rice Salad (tomato, cucumber, parsley, sultanas, walnuts, greens in a red onion pomegranate dressing)[A salad with so many flavor and texture dimension – a simple yet complex dish by itself]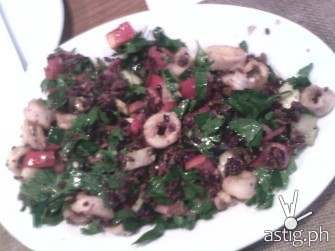 Main Dishes:
Roasted Alaskan King Crab Legs [It's Alaskan King Crabs, need I say more?]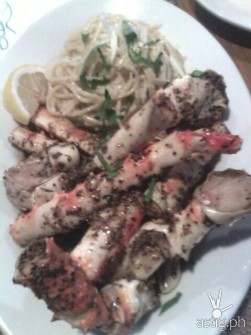 Whole Saranggani Sea Bass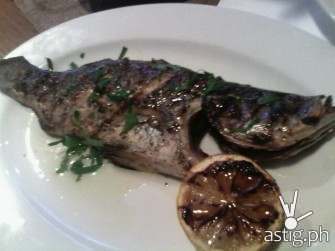 Mousssaka (A Greek classic! Its the lasagna version of the Greeks! It's loaded with beef and eggplant then topped with loads of cheese!)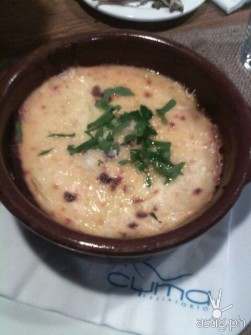 Lamb Yiouvetsi (the Greek version of a paella but there is more to this dish in terms of texture)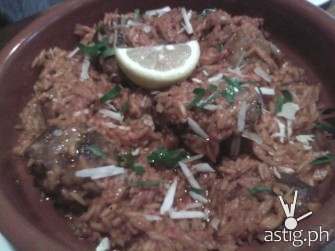 Kreatika (meat platter – good for 2, 4 or 8; This is meat overload with a touch of prawns for a little surf and turf)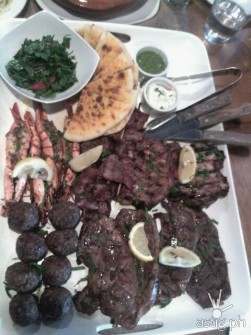 Cyma's new menu also offers flexibility based on guests' preferences. Vegan, nut-free, gluten-free, low-carb or high protein options are available, as well as customizable saplers and different sizes for salads and pastas – you can go solo, share and for the family if you are a big group. Despite these enhancements, Cyma still celebrates perfect simplicity and natural flavors.
"We will continue to surprise you and give you that OPA moment, an experience that will always be about the gathering of people around food." – Chef Robby Goco (Cyma)
Source: http://astig.ph/cyma-greek-taverna-launches-its-new-exciting-menu/
Latest Posts
Moussaka wasn't even supposed to be part of the menu that day. The eggplant-based dish — a meaty, multi-layer Mediterranean favorite — was served alongside other classic Greek dishes during the...
read more...