Going Greek: Cyma unveils new menu
Moussaka wasn't even supposed to be part of the menu that day.
The eggplant-based dish — a meaty, multi-layer Mediterranean favorite — was served alongside other classic Greek dishes during the formal launch of Cyma Greek Taverna's new menu.
"I felt like serving this [even though it's not a new addition to the menu] because I want everyone to remember that even though you're trying all sorts of different flavors, you're still in a Greek restaurant," explained chef Robby Goco, the man behind Cyma and a self-professed lover of Greek cuisine.
A brand new start
This deep appreciation for Greek tastes and recipes inspired Goco and his team to bring these unique flavors to the Philippines. Now, after more than a decade of serving Greek food to Filipinos, Cyma is improving its menu, its ingredients, and even its serving options to cater to the preferences of its ever-growing fanbase. "We have constantly listened to our guests, and we worked with these new ingredients to create traditional dishes that were made even more traditional," said Goco.
Included in Cyma's new offerings are all-new starter dishes and appetizers. One of the most noteworthy is the Fried Calamari and Black Rice Salad, a flavorful combination of tomato, cucumber, parsley, sultanas, and walnuts, all covered in red onion pomegranate dressing. Other must-tries are the Dakos (a mix of Cretan rusk, tomato, capers, feta, capers, oregano, and extra virgin olive oil) and the Dips with Homemade Pita (pita bread made fresh daily in-store, paired with assorted Greek-inspired dips such as Kalamata hummus and classic tzatsiki).
Main attractions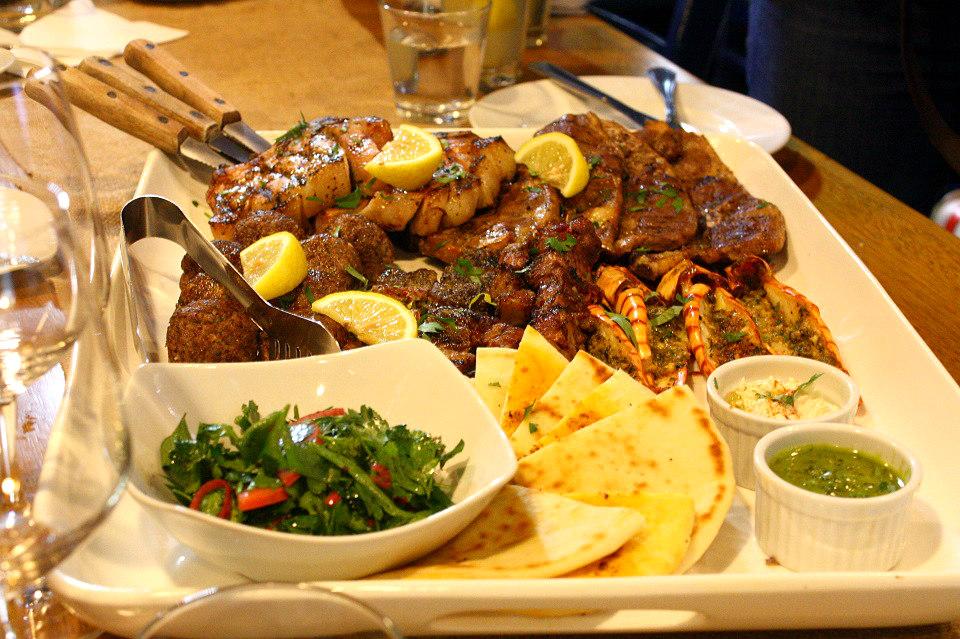 The Kreatika Meat Platter
Cyma also offers new entrees. The Whole Saranggani Sea Bass is a simple concept executed masterfully: local fish charcoal-grilled with Greek-inspired seasoning. The Roasted Alaskan King Crab Legs, on the other hand, are cooked in lemon garlic herb butter and served with cashew garlic pasta, making the dish a surefire hit among Cyma's crab-loving customers.
If you're in search of a mouth-watering meat dish, you'll definitely want to try the tasty Lamb Yiouvetsi (a paella-like dish comprised of baked lamb with rice-shaped pasta and Greek kefalotiri cheese) or the Beef Kalamaki (beef rib fingers with homemade pita and parsley salad). Can't decide what kind of meat you want to sink your teeth into? Order the Kreatika meat platter, a smorgasbord of meats featuring lamb, pork, beef, and prawns served with Greek chimichurri, tzatziki, parsley salad, and homemade pita.
Sweet endings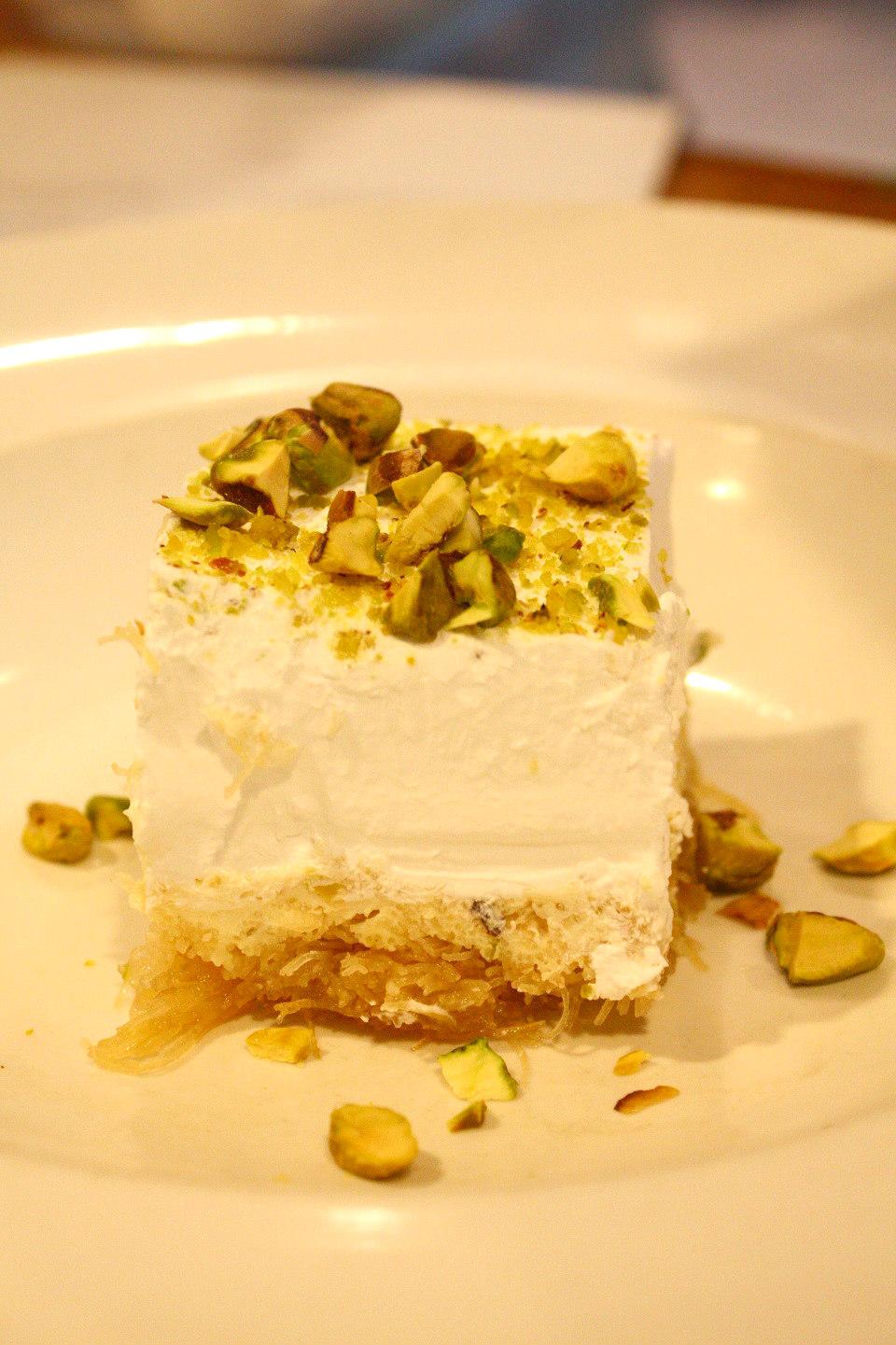 The Ekmek
After your meal, order the Ekmek, a slice of sweet heaven made up of shredded phyllo, lemon syrup, pastry cream and whipped cream, or the tempting Olive Oil Cake, made with extra virgin olive oil and Grand Marnier.
If you have specific dietary concerns or preferences, Cyma has got you covered with its vegan, nut-free, gluten-free, low-carb and high-protein options. The restaurant also offers customizable samplers and different sizes for salads and pastas.
"We will continue to surprise you and give you that 'Opa!' moment," said Goco. "An experience that will always be about the gathering of people around food." — BM, GMA News
Cyma has branches in Trinoma, Greenbelt, Eastwood City, Shangri-La Plaza, Robinsons Ermita, Robinsons Magnolia, Ayala Mall Cebu, and D'Mall Boracay.
Source: http://www.gmanetwork.com/news/story/560610/lifestyle/food/going-greek-cyma-unveils-new-menu